Elogio alla trasformazione, costante e continua
Guarda: mi corre davanti 
prima che lo veda
Si tramuta prima 
che l'osservi 

Giobbe
Questa mattina mi sono svegliata e ho sentito dei cinguettii. E subito, senza volerlo, il mio corpo ha percepito la primavera. In anticipo, è solo febbraio.
È chiaro che siamo noi la causa di questa primavera improvvisa e anticipata. Ma la natura non lo sa, o fa finta di non saperlo. Così è arrivato quel periodo dell'anno in cui il paesaggio inizia la sua trasformazione esponenziale, dopo mesi di lentezza invernale. È ancora tutto nell'aria, nulla di ancora visibile. È il momento che preferisco, sul limite della percezione. Lo si sente in potenza il cambiamento: ci si prepara all'esplosione.
(È solo una sensazione ma forse mi sbaglio, chissà)
In questi giorni di sole sto leggendo il libro "La metamorfosi delle piante" di J. W. Goethe, lettura che rimandavo ormai da anni. Mi piacerebbe raccogliere qui ogni tanto alcune citazioni e riflessione nate da questo libro.
In questi giorni dedicherò il tempo all'osservazione, che non smetto di pensare sia un atto di cura. Percepire la metamorfosi delle cose, della natura che si trasforma lentamente, non è una pratica scontata. Bisogna avere uno sguardo minuzioso, osservare i dettagli, percepirne le sfumature. E soprattutto si deve essere predisposti allo stupore.
Così ho pensato, come ho fatto l'anno scorso, di scattare una fotografia al giorno del paesaggio inquadrato dalla finestra di casa di Vida e Aljaž. Per un mese, alla stessa ora.
Collezionerò qui le fotografie scattate in modo da poter condividere con voi quello che possiamo osservare ogni giorno da Topolò. Un diario per immagini (e qualche parola) come pratica allo stupore.
---
In Praise of Transformation, Constant and Continuous
Look: it runs ahead of me 
before I see it
It transforms before 
I observe it 

Job

This morning I woke up and heard chirping. And immediately, without meaning to, my body sensed spring. In advance, since it is only February.
It is clear that we are the cause of this sudden and early spring. But nature does not know this, or pretends not to know. So has come that time of year when the landscape begins its exponential transformation, after months of winter sluggishness. Everything is still in the air, nothing is yet visible. It is my favorite time, on the edge of perception. You can feel it in the power of change: we are preparing for the explosion.
(It's just a feeling and maybe I'm wrong, who knows).
In these sunny days, I am reading "The Metamorphosis of Plants" by J. W. Goethe, a reading I had been putting off for years. I would like to collect here from time to time some quotes and reflections born from this book.
These days I will devote time to observation, which I never cease to think is an act of care. Perceiving the metamorphosis of things, of nature slowly transforming, is not an obvious practice. One must have a meticulous gaze, observe the details, perceive the nuances. And above all, one must be predisposed to wonder.
So I thought, as I did last year, to take one photograph a day of the landscape framed by the window of Vida and Aljaž's house. For a month, at the same time.
I will collect the photographs taken here so that I can share with you what we can observe every day from Topoló. A diary in pictures (and a few words) as a practice of amazement.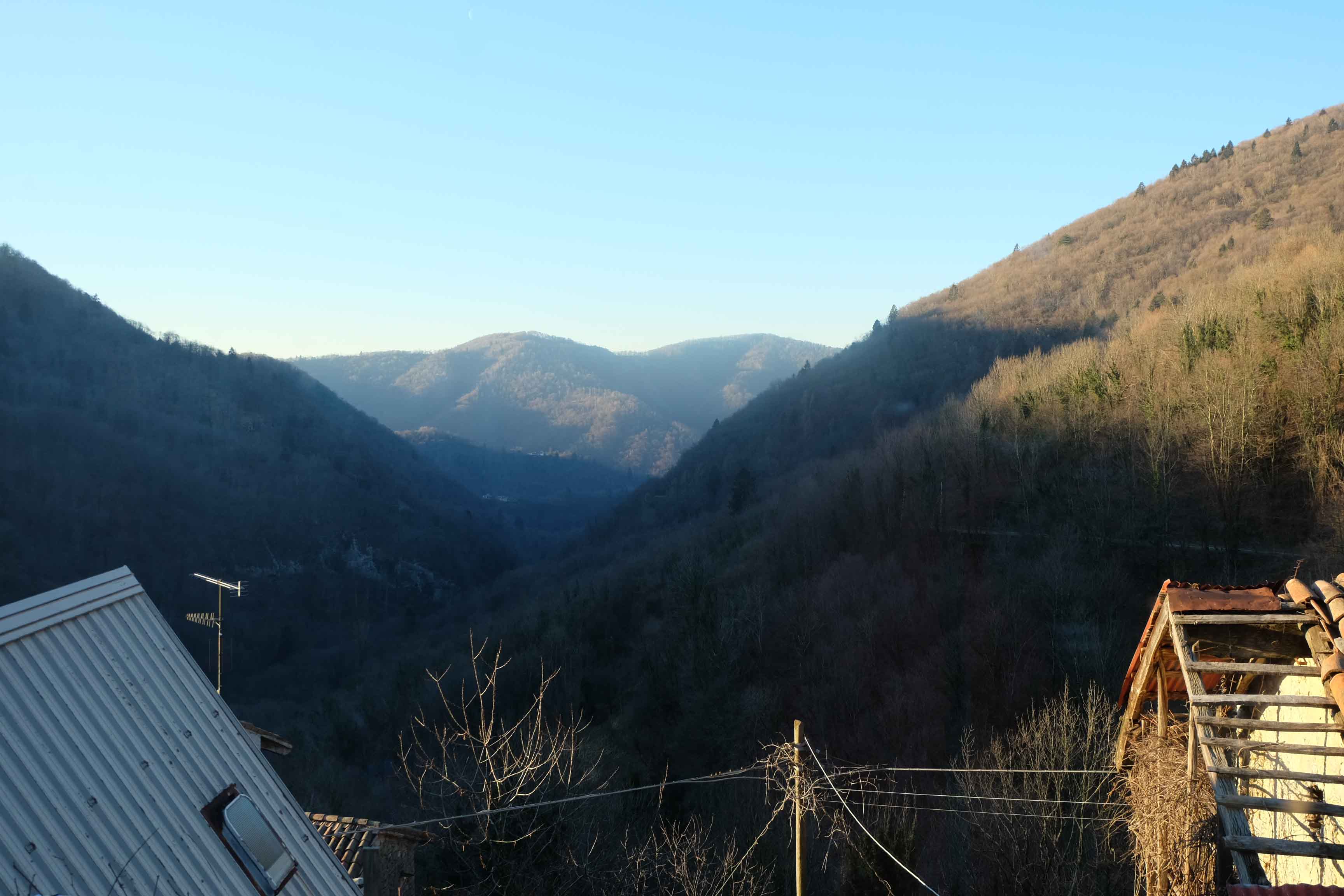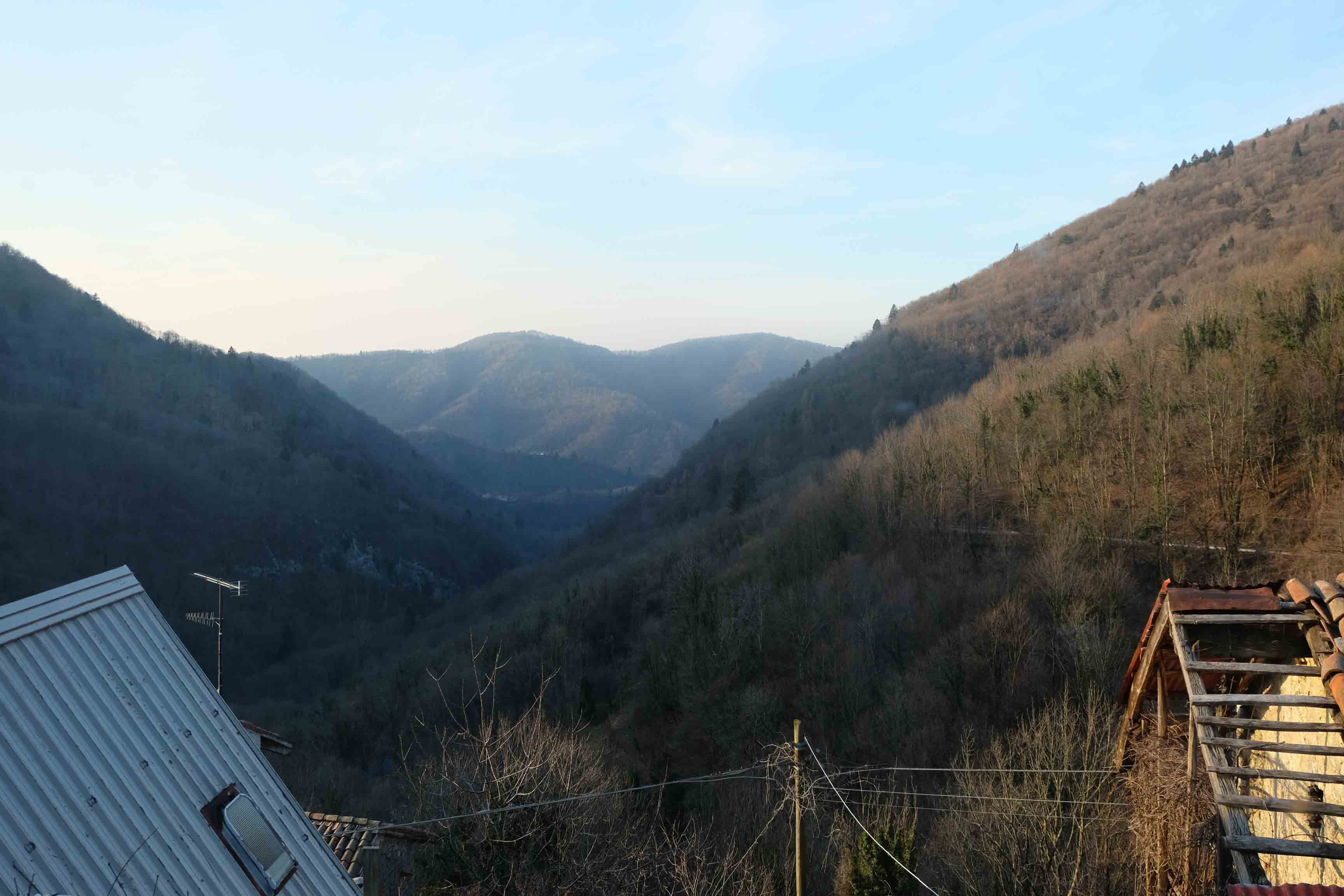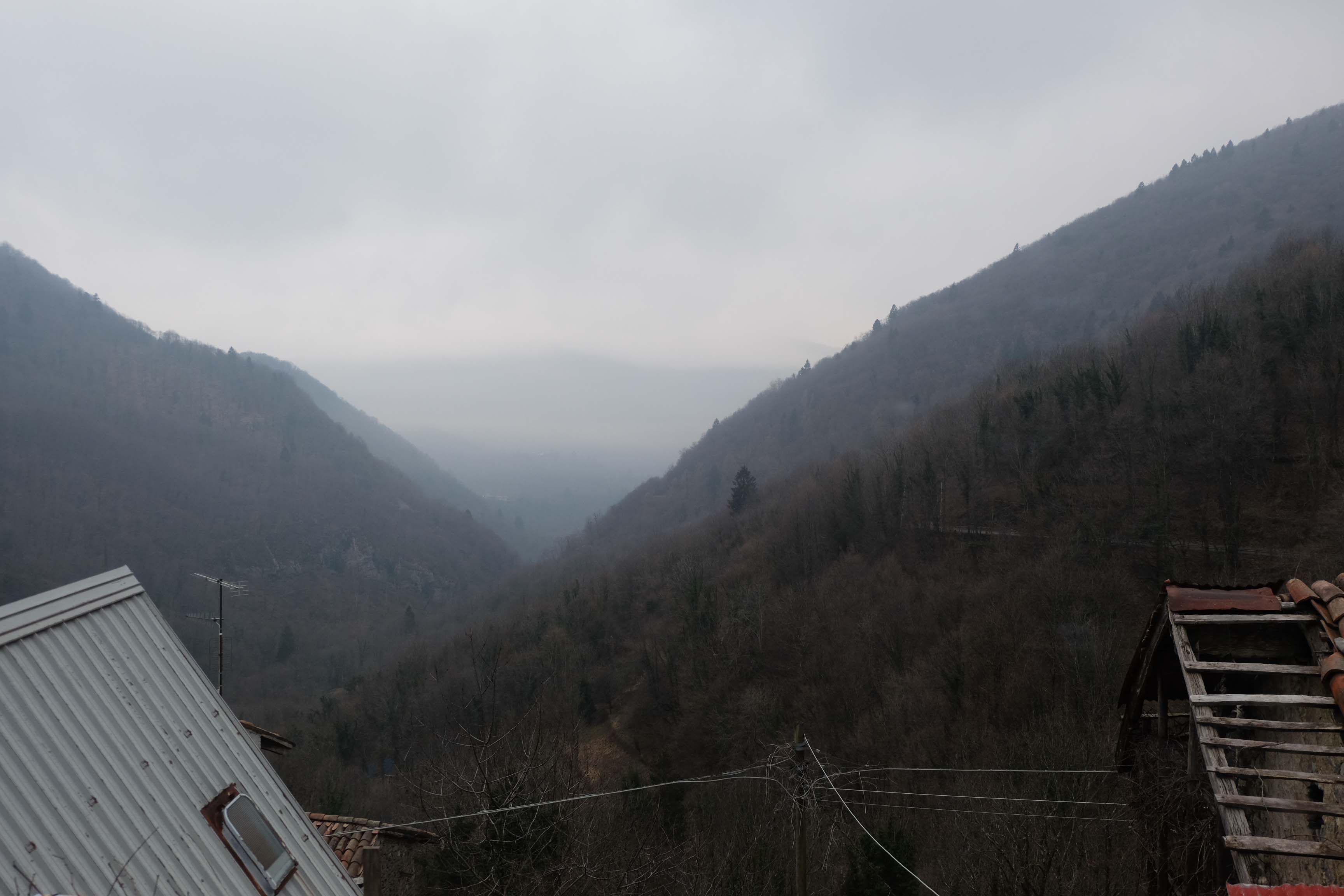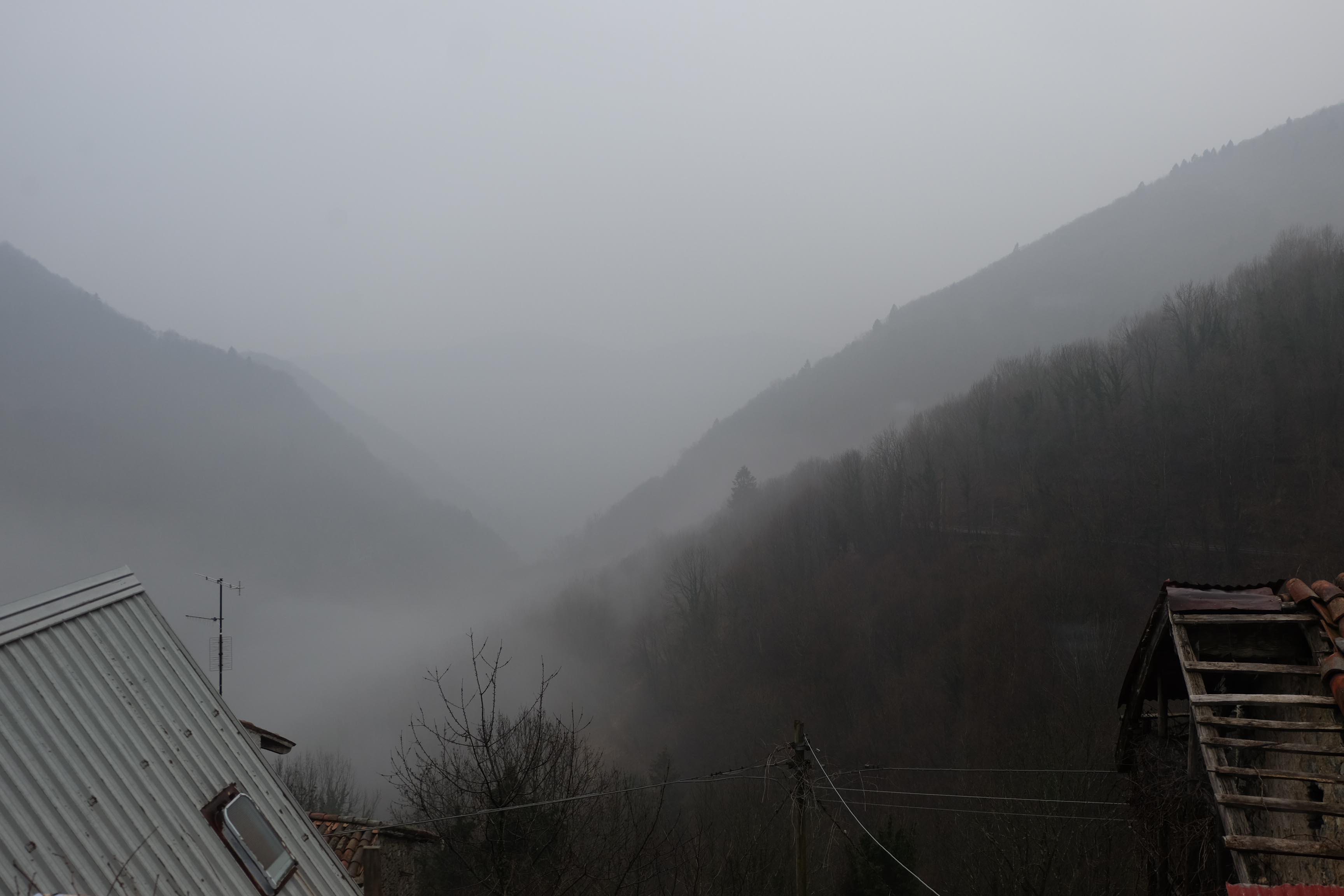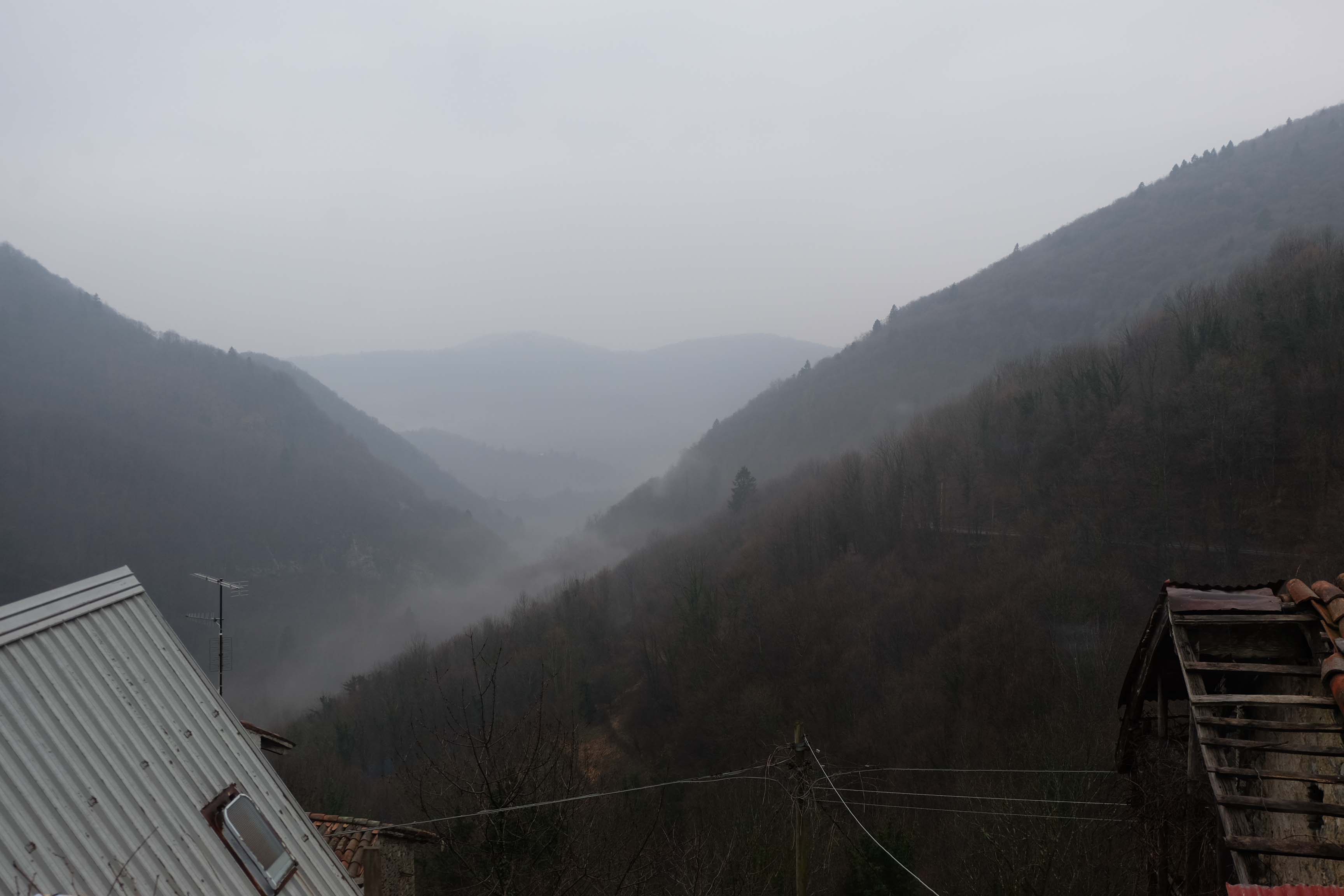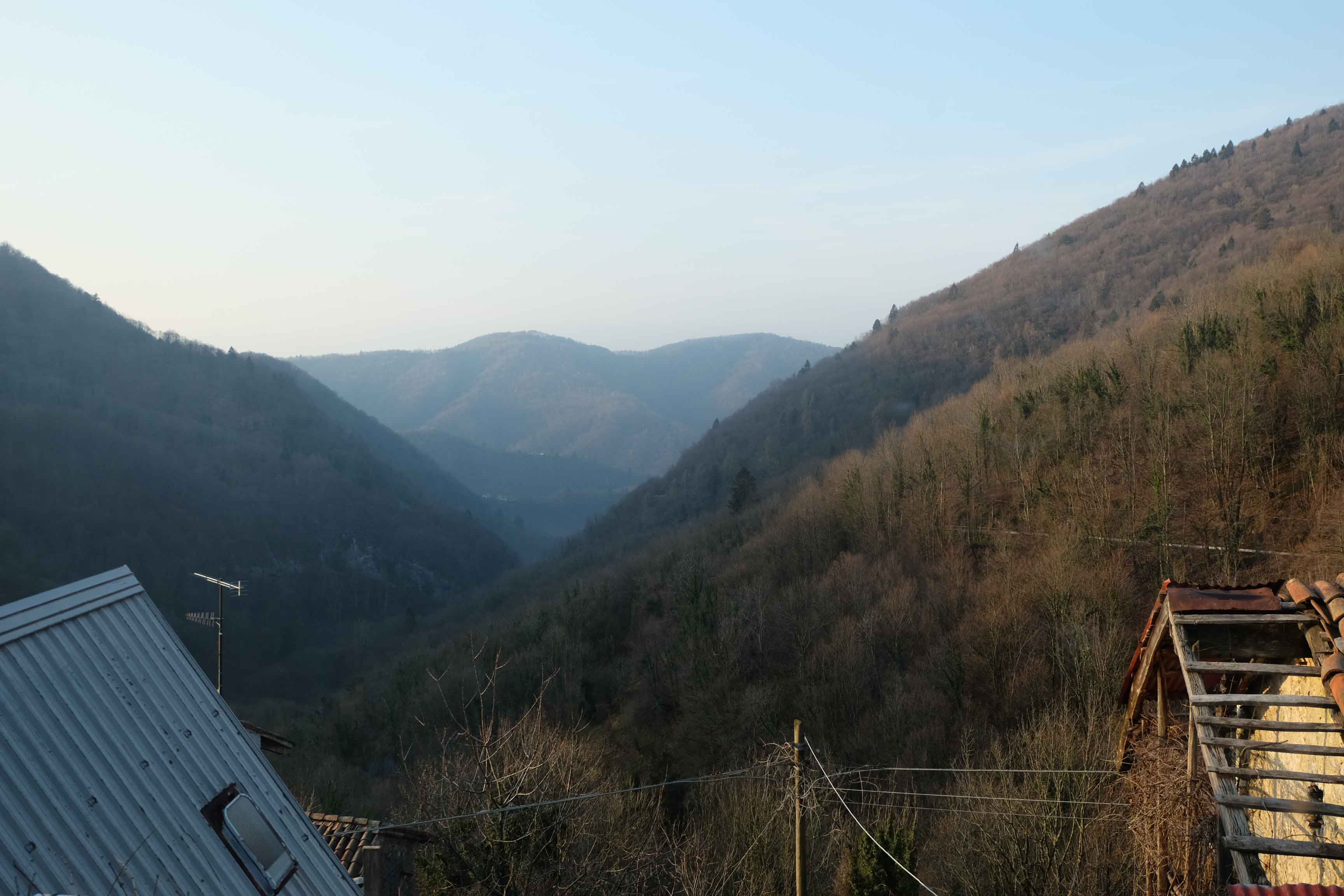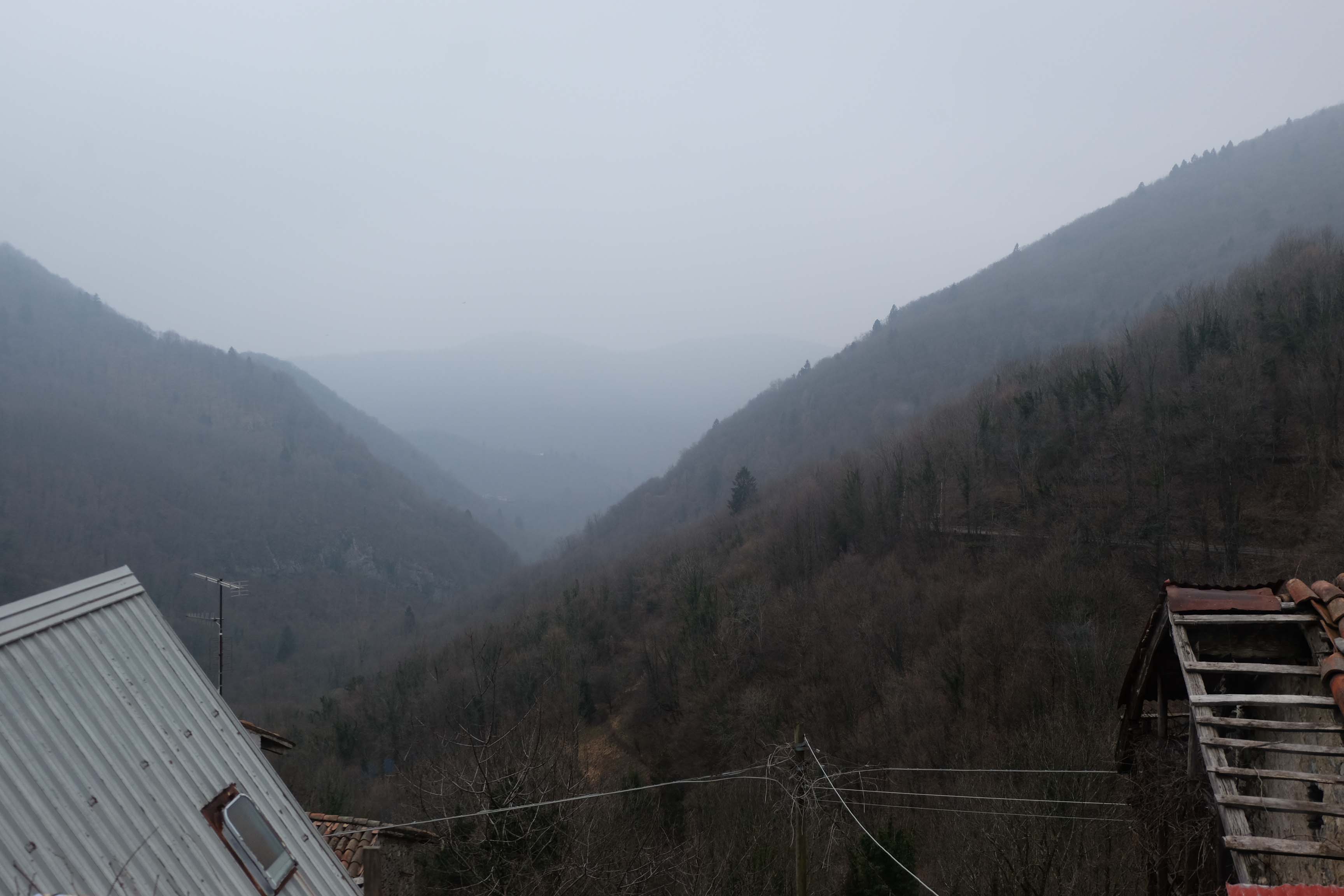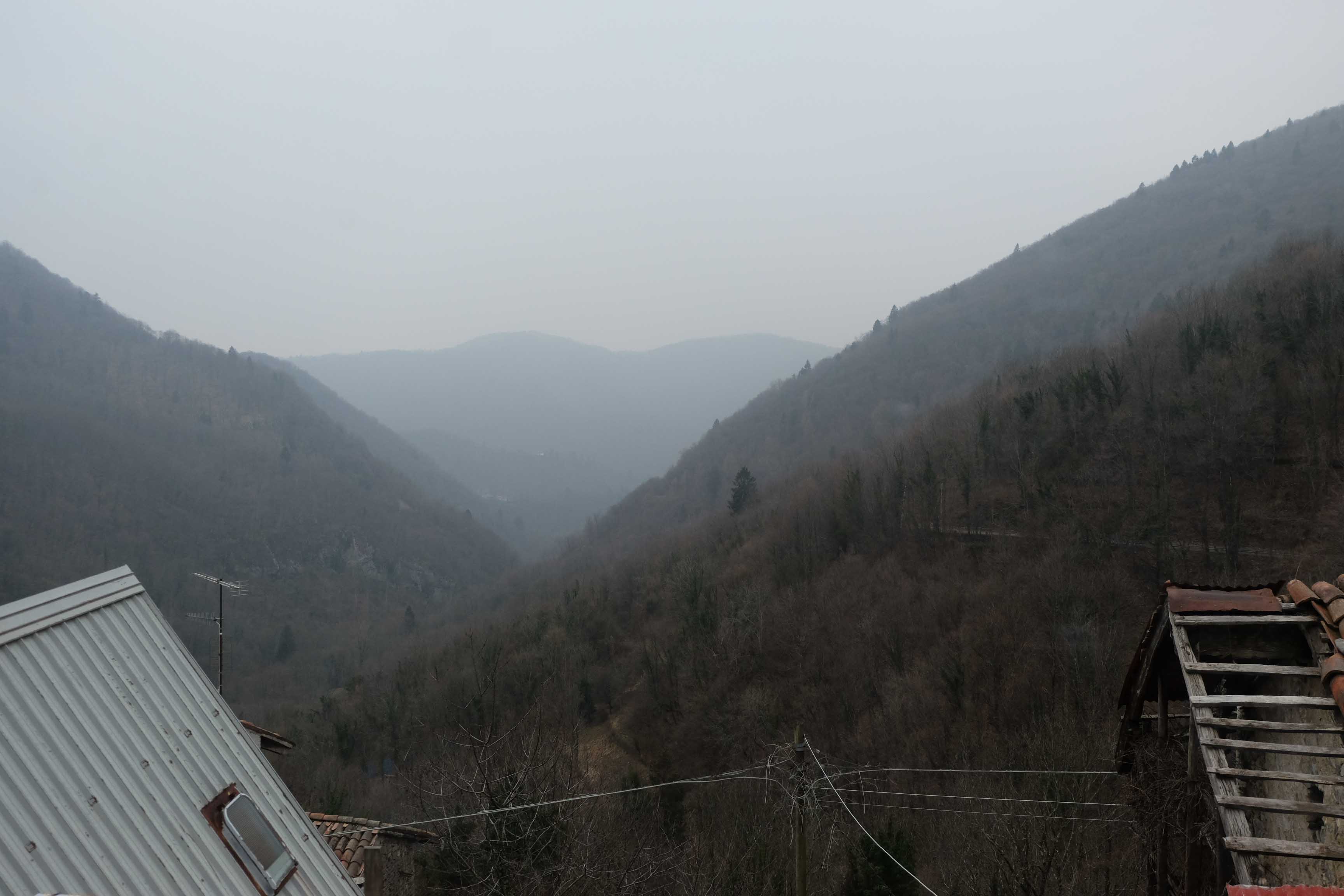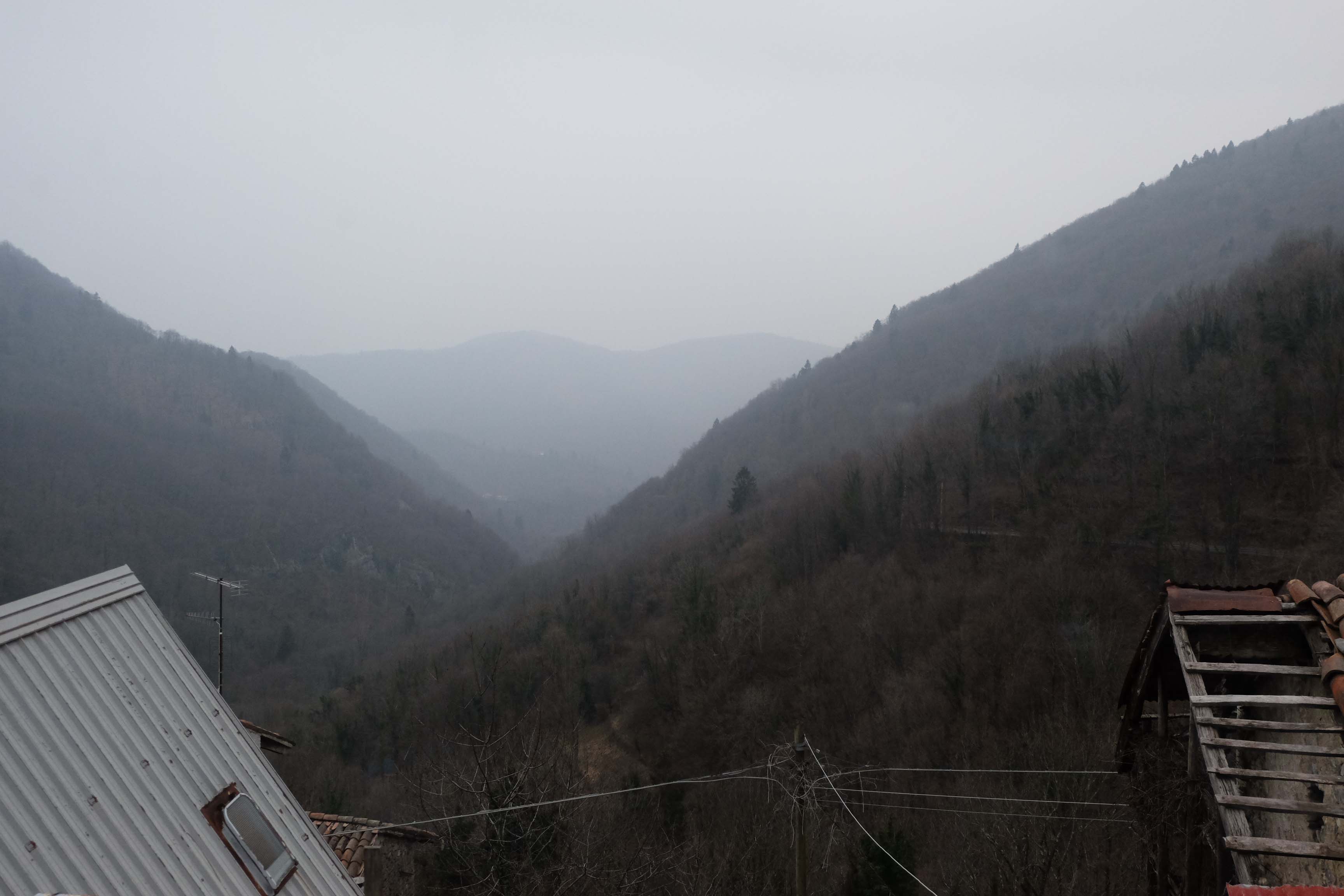 Nella natura tutto è eternamente presente, e il problema scientifico della metamorfosi diviene la comprensione della trasformazione dell'identico, il cogliere l'eterno nel divenire.

dalla prefazione, Stefano Zecchi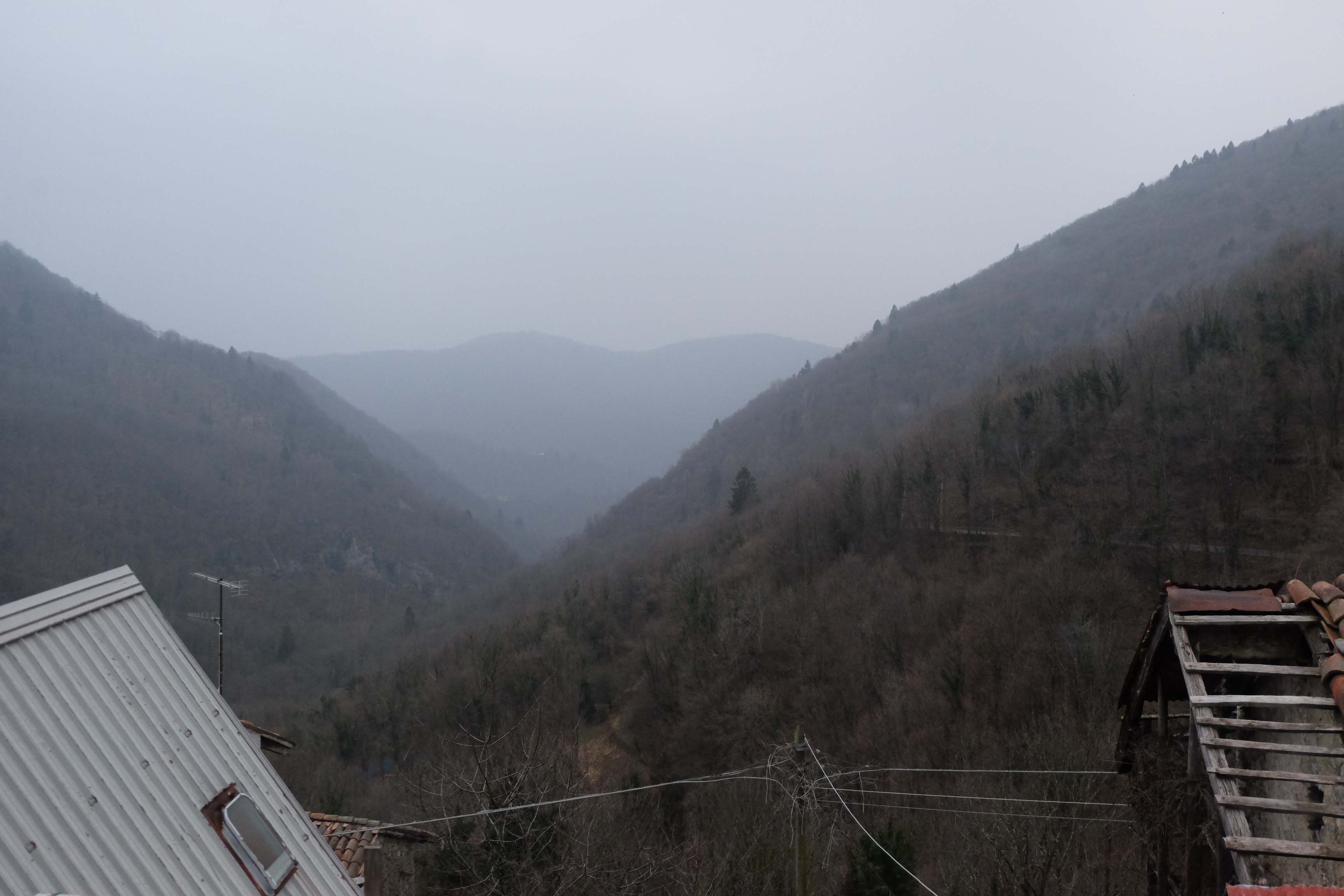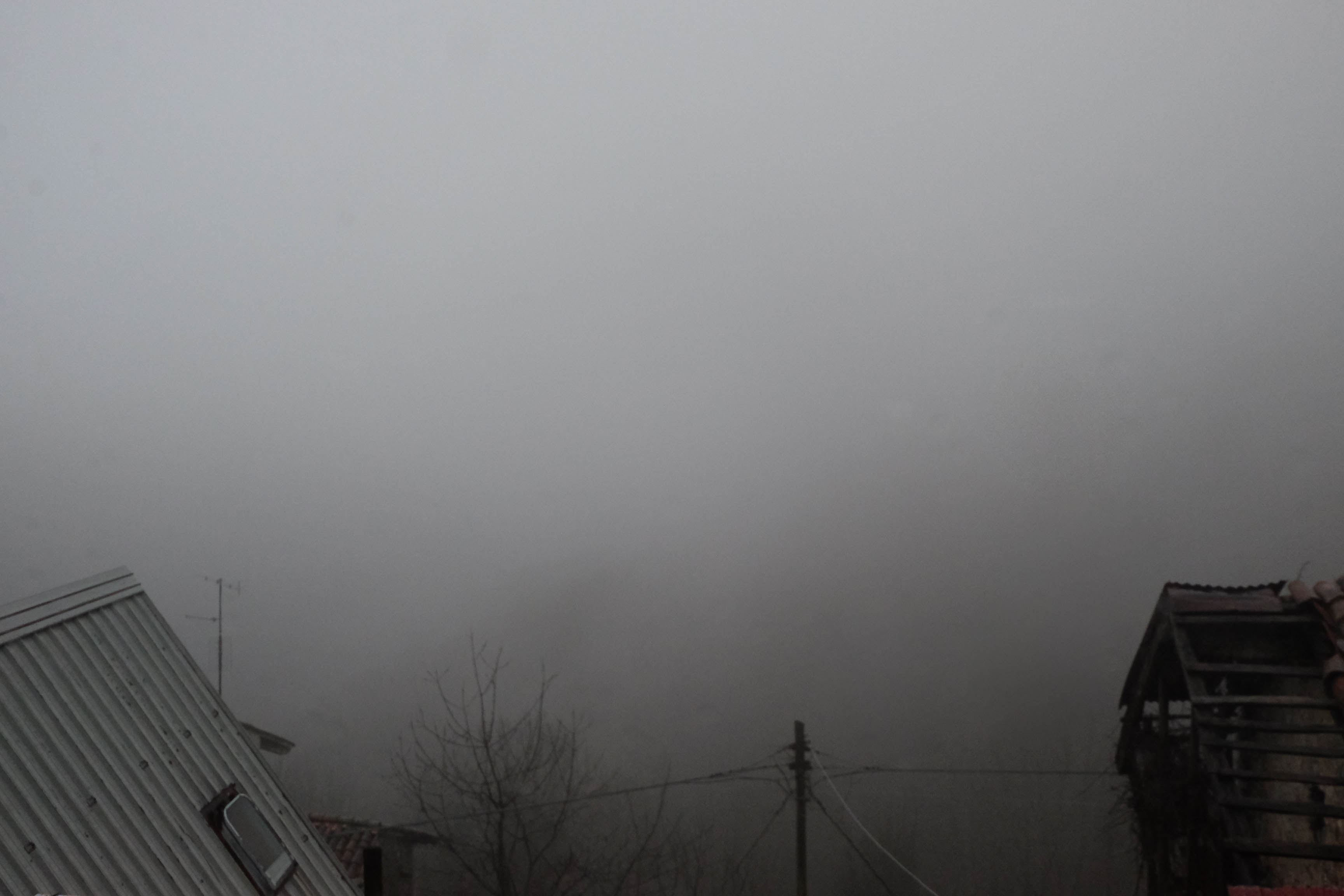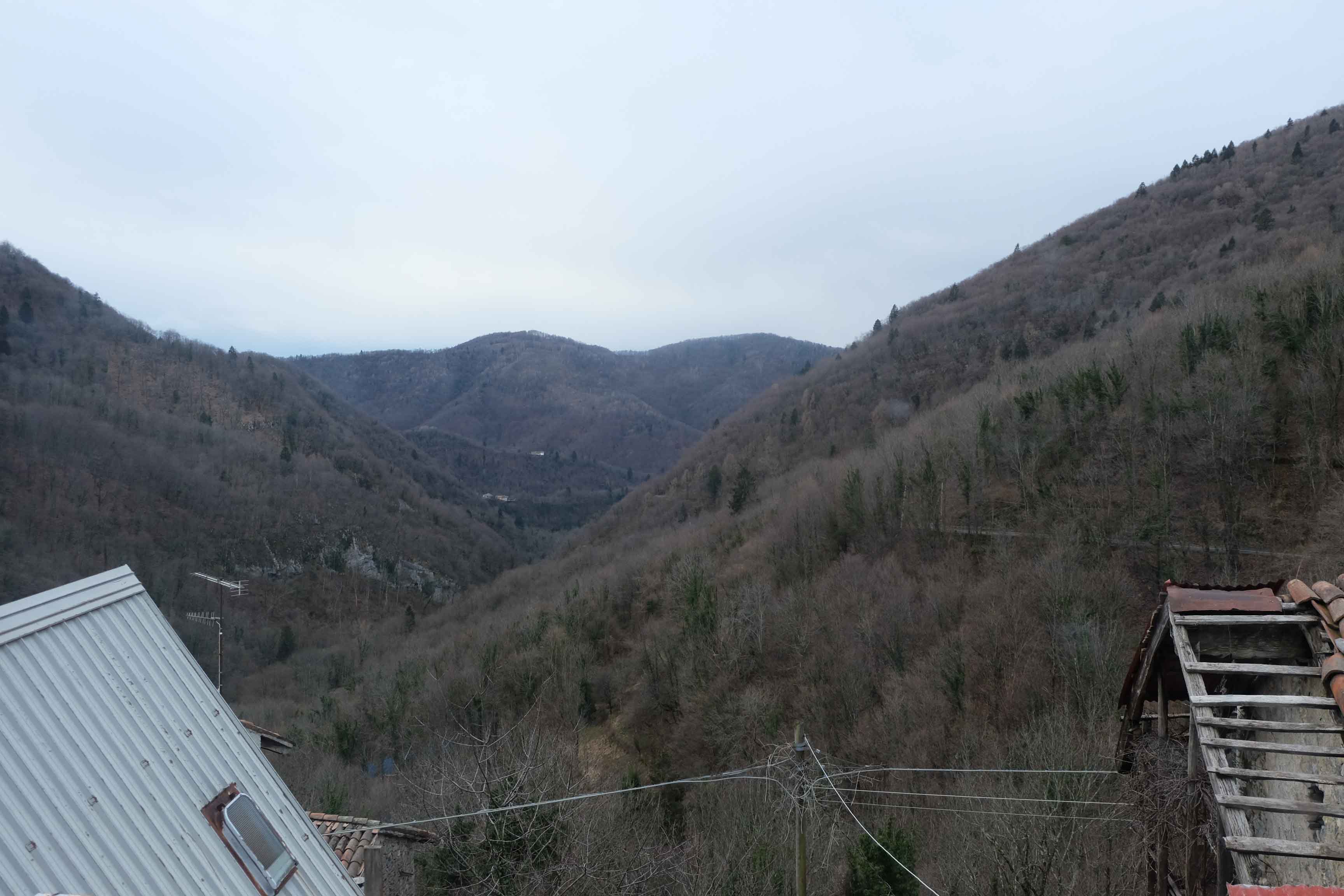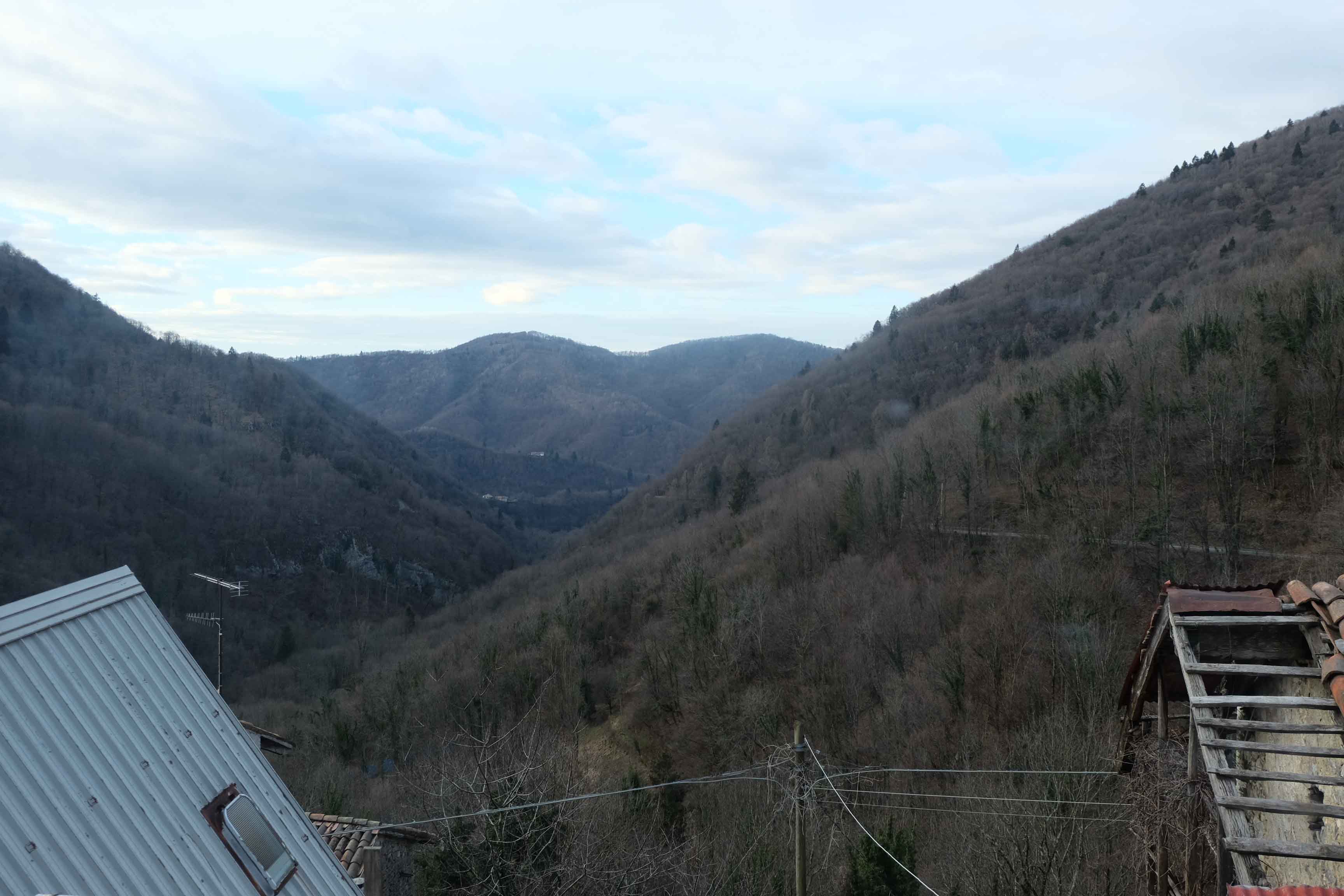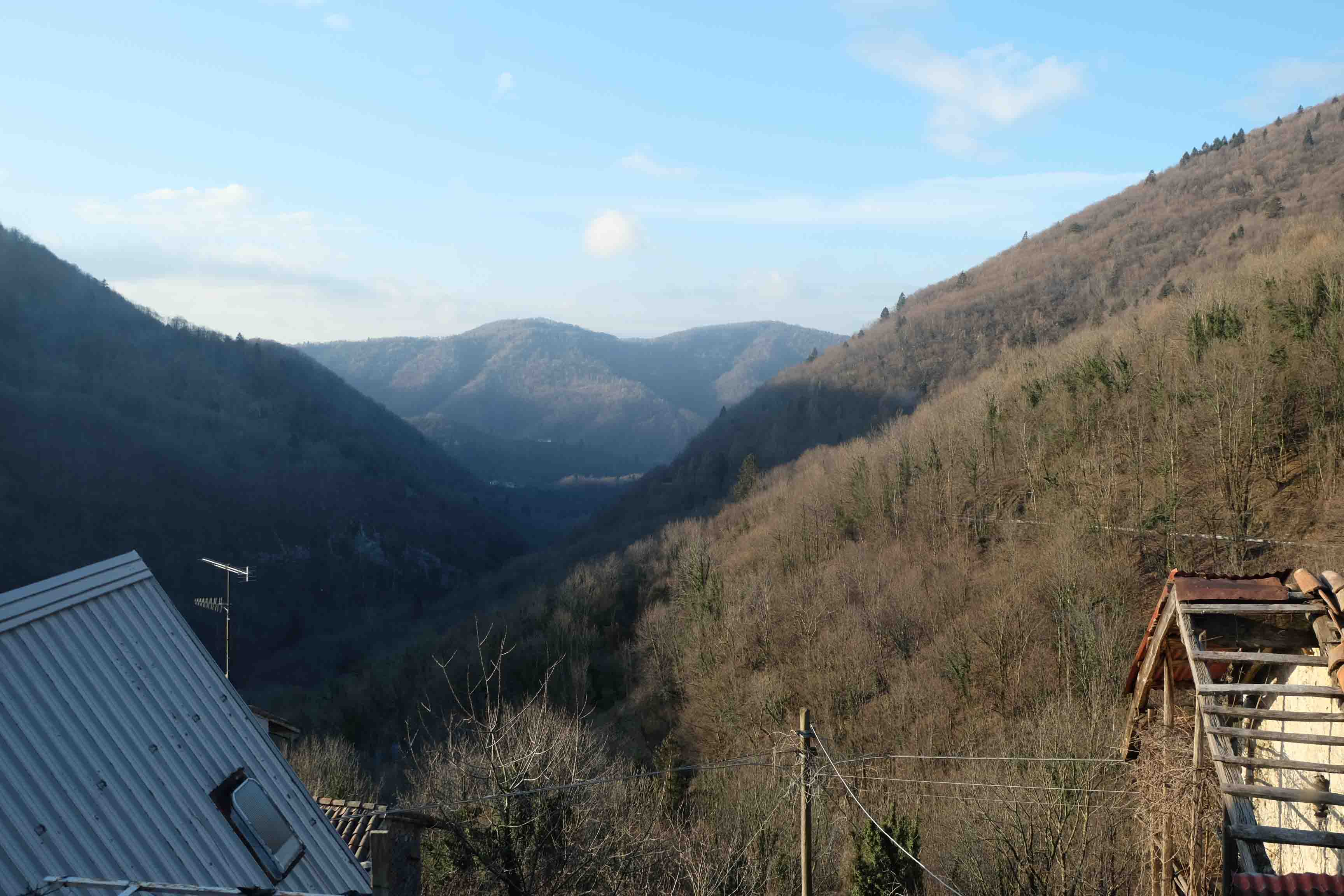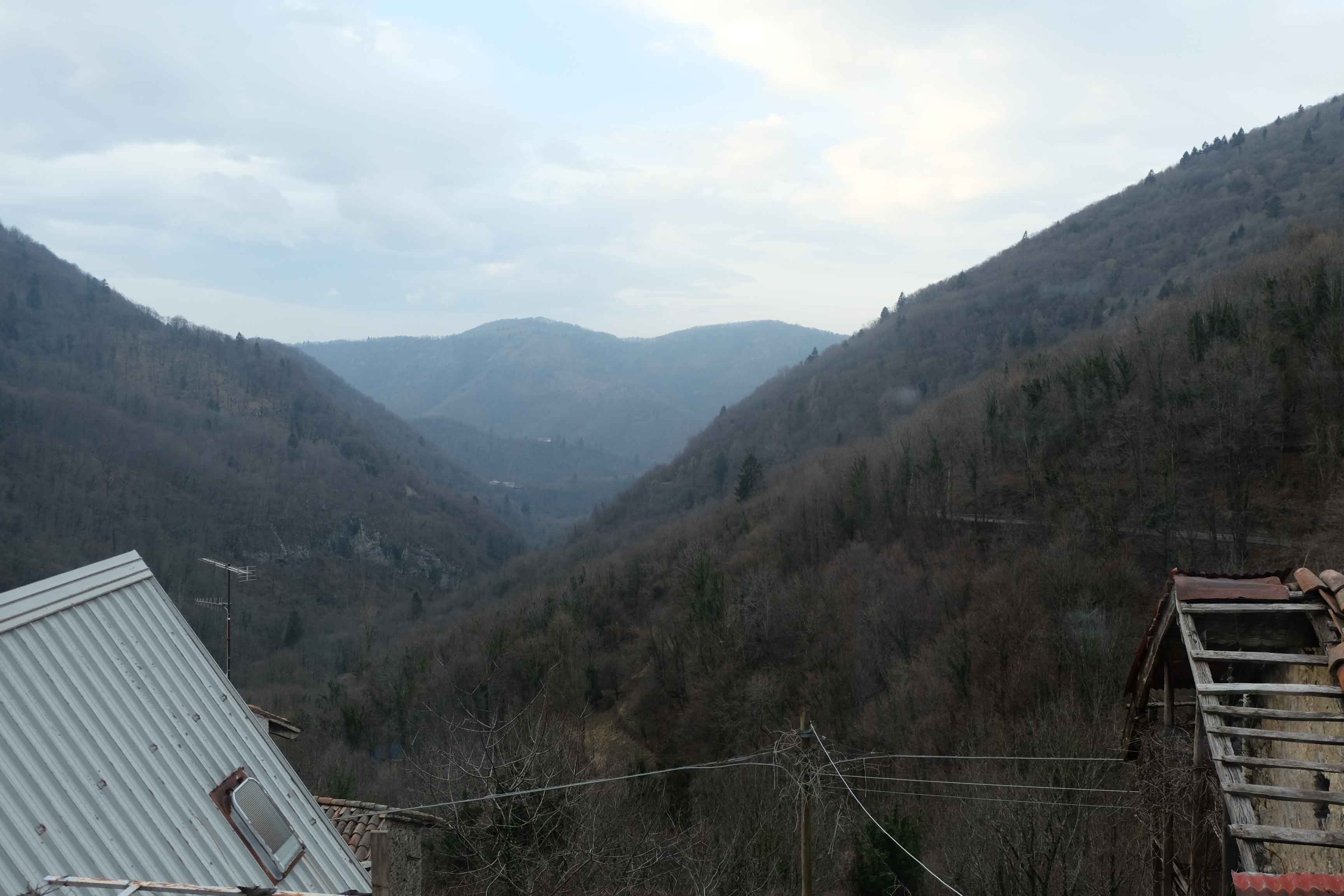 Natura! Ne siamo circondati e avvolti, incapaci di uscirne, incapaci di penetrare più addentro in lei.
[…] Crea forme eternamente nuove; ciò che esiste non è mai stato; ciò che fu non ritorna – tutto è nuovo, eppur sempre antico. Viviamo in mezzo a lei, e le siamo stranieri. Essa parla continuamente con noi, e non ci tradisce il suo segreto. Agiamo continuamente su di lei, e non abbiamo su di lei nessun potere.
[…]Si trasforma di continuo, non conosce un attimo di quiete. Ignora l'immobilità; colpisce di maledizione l'indugiare. È salda. Il suo passo è misurato, rare le sue eccezioni, invariabili le sue leggi. 
Crea sempre nuovi goditori, mai sazia di offrirsi.

La vita è la sua più bella scoperta; la morte il suo stratagemma per ottenere molta vita. 

Alle sue leggi si ubbidisce anche quando ci si oppone; si collabora con lei anche quanto si pretende di lavorarle contro.
Indugia per farsi desiderare.
Tutto è colpa sua, tutto merito suo.


Georg Christoph Tobler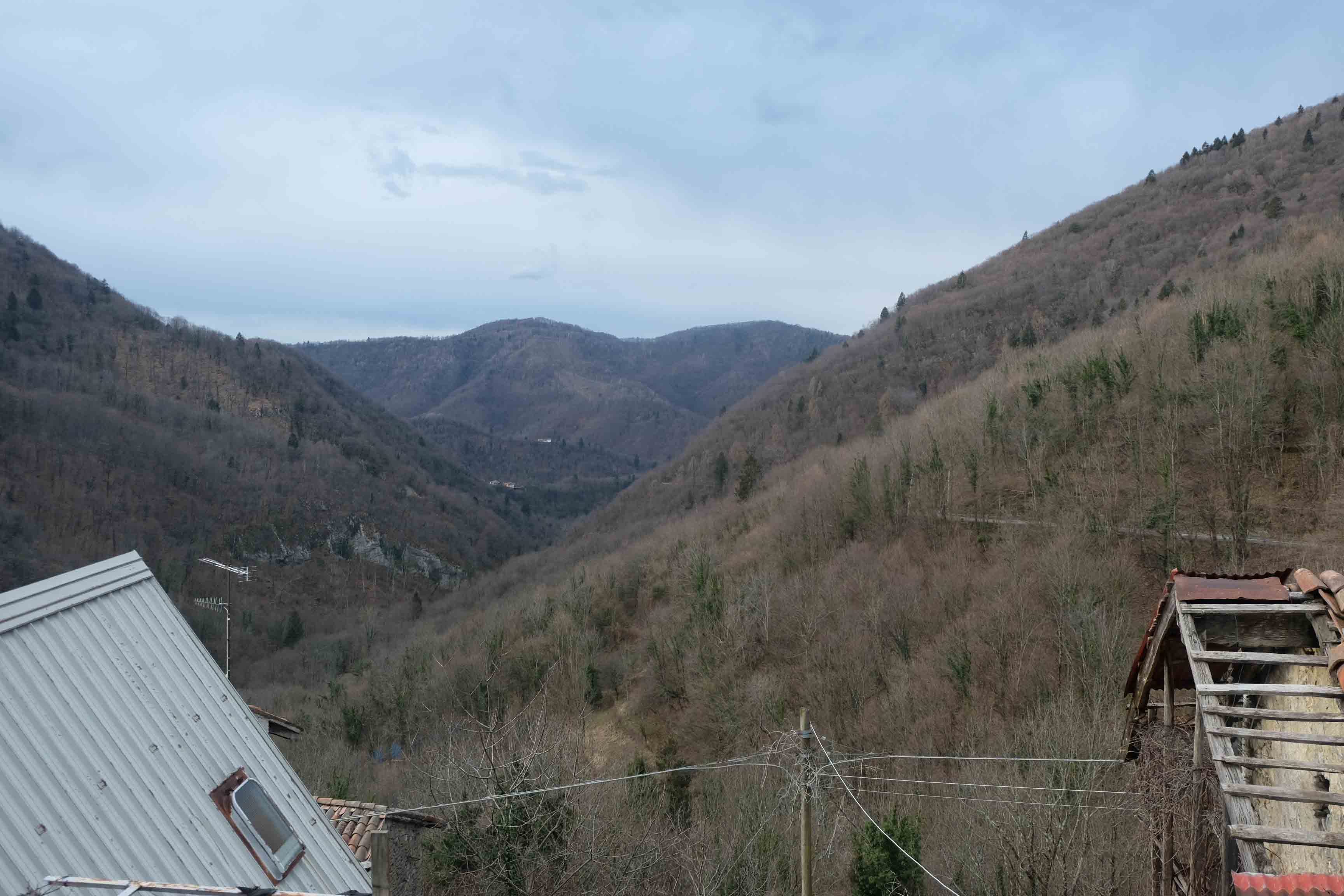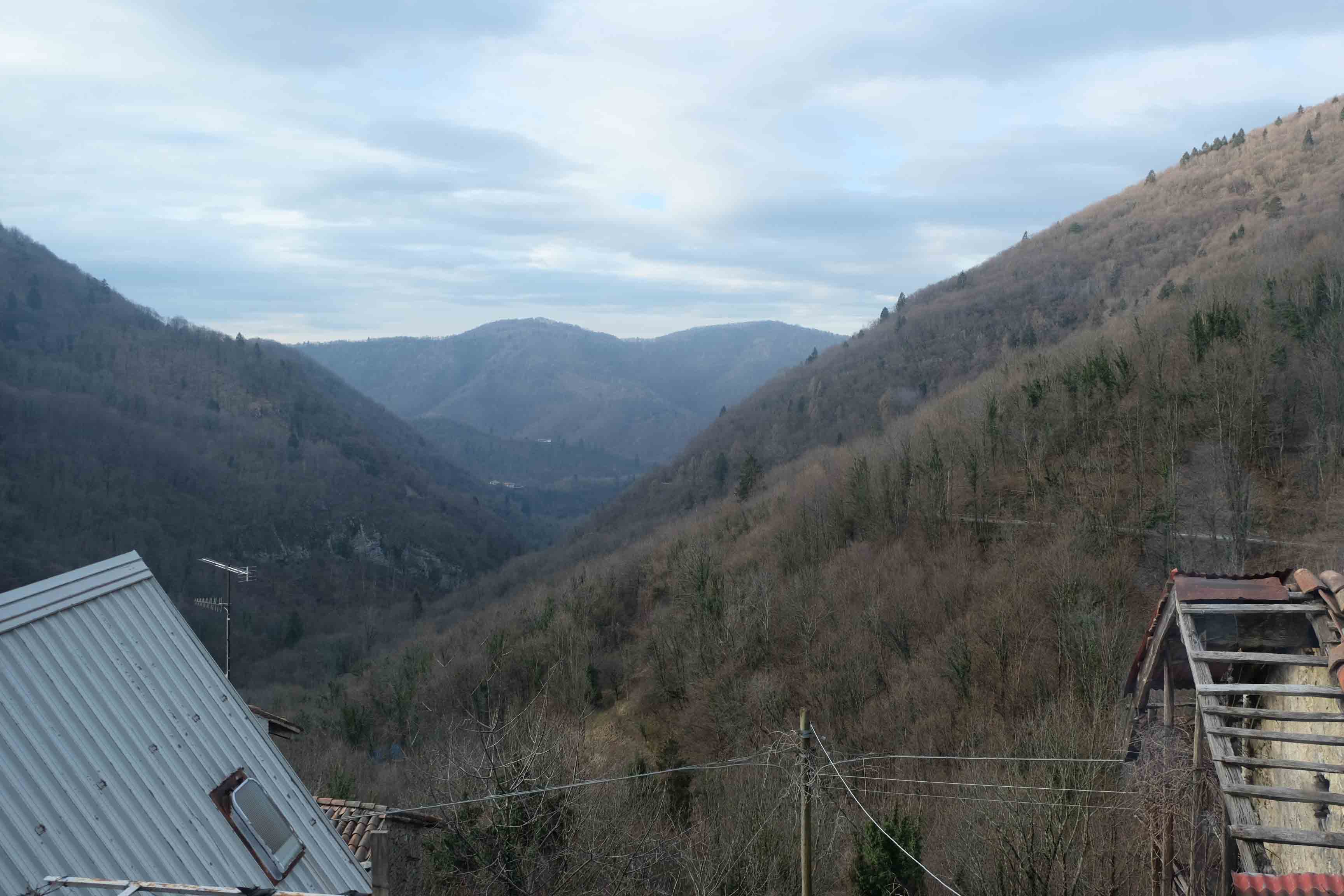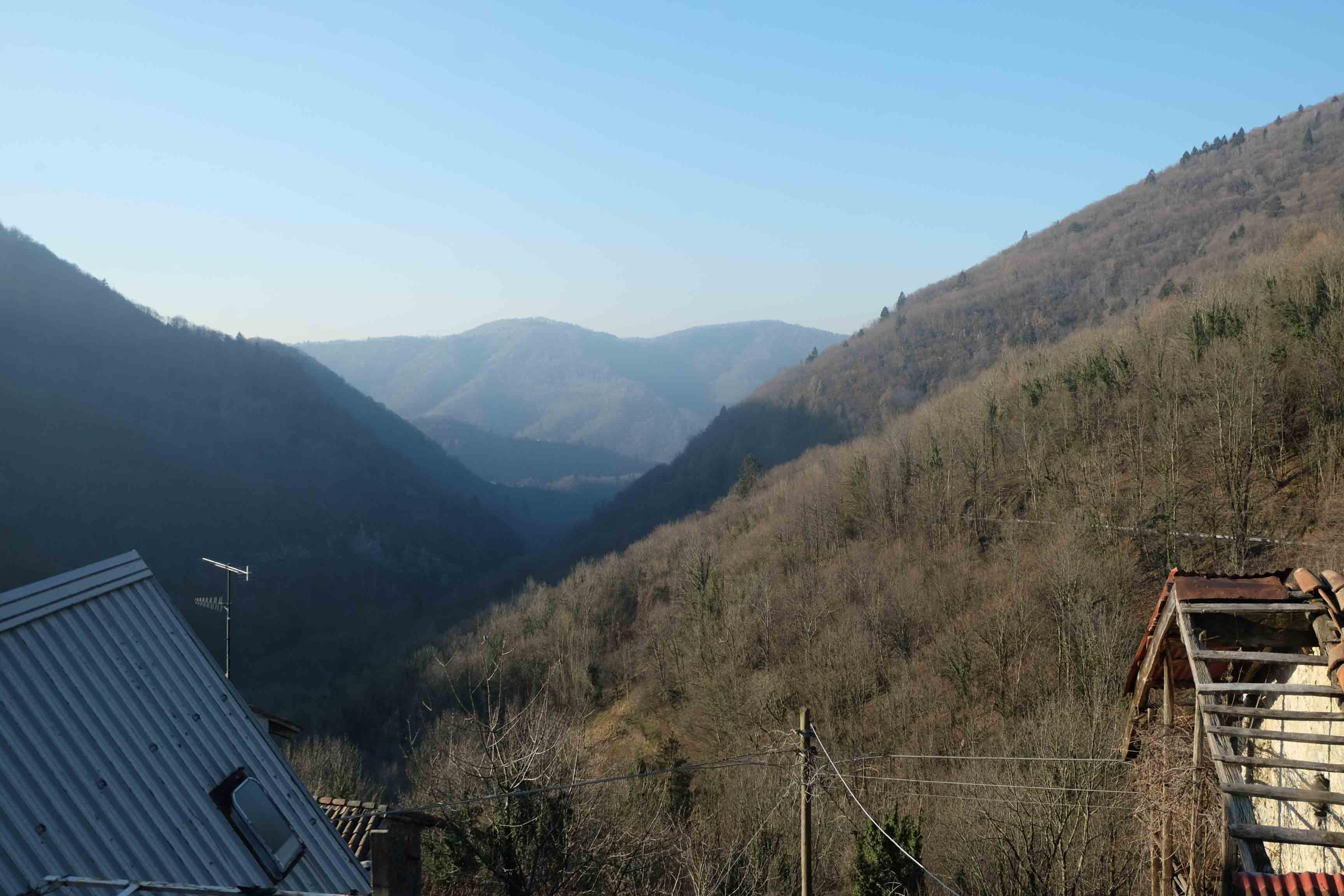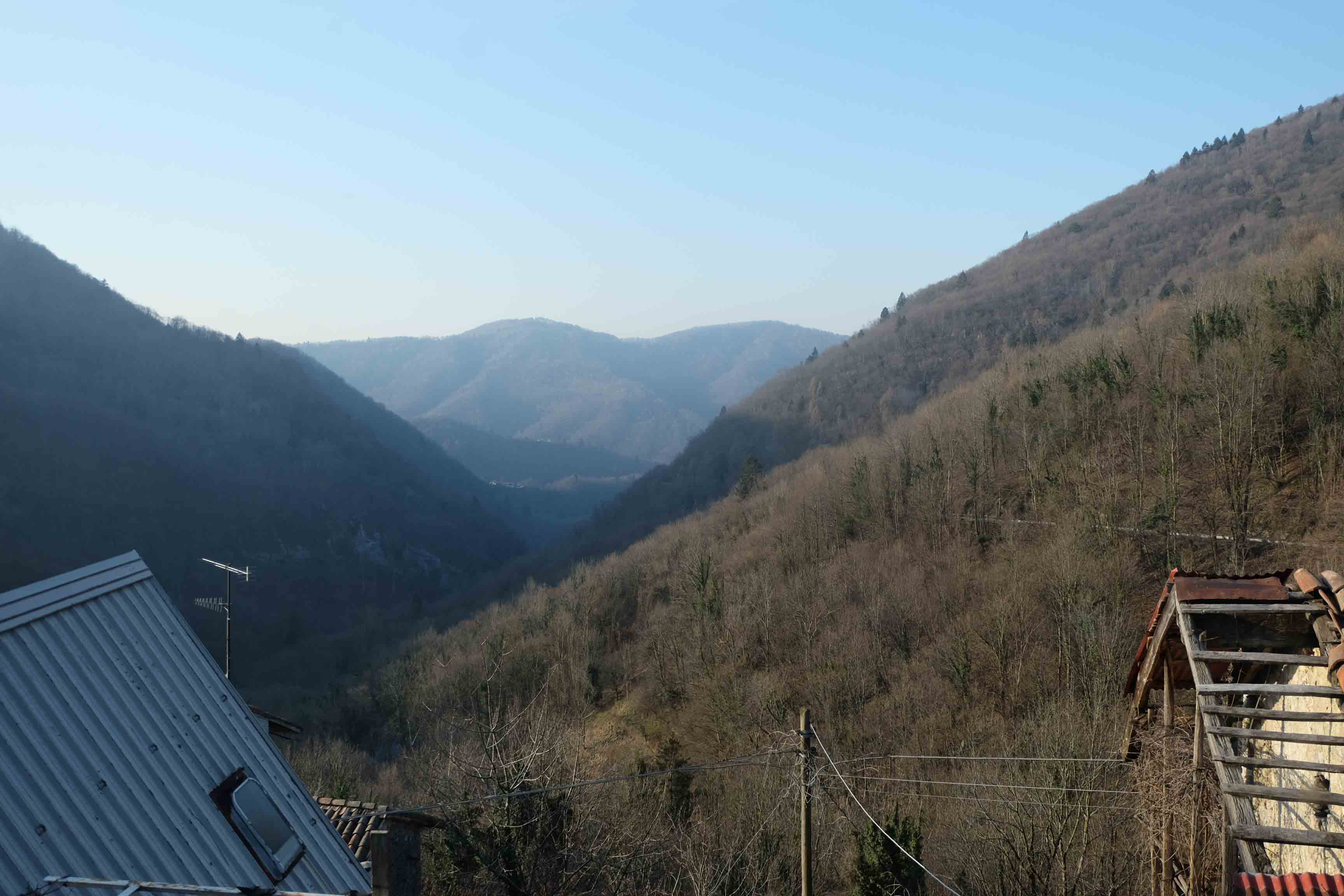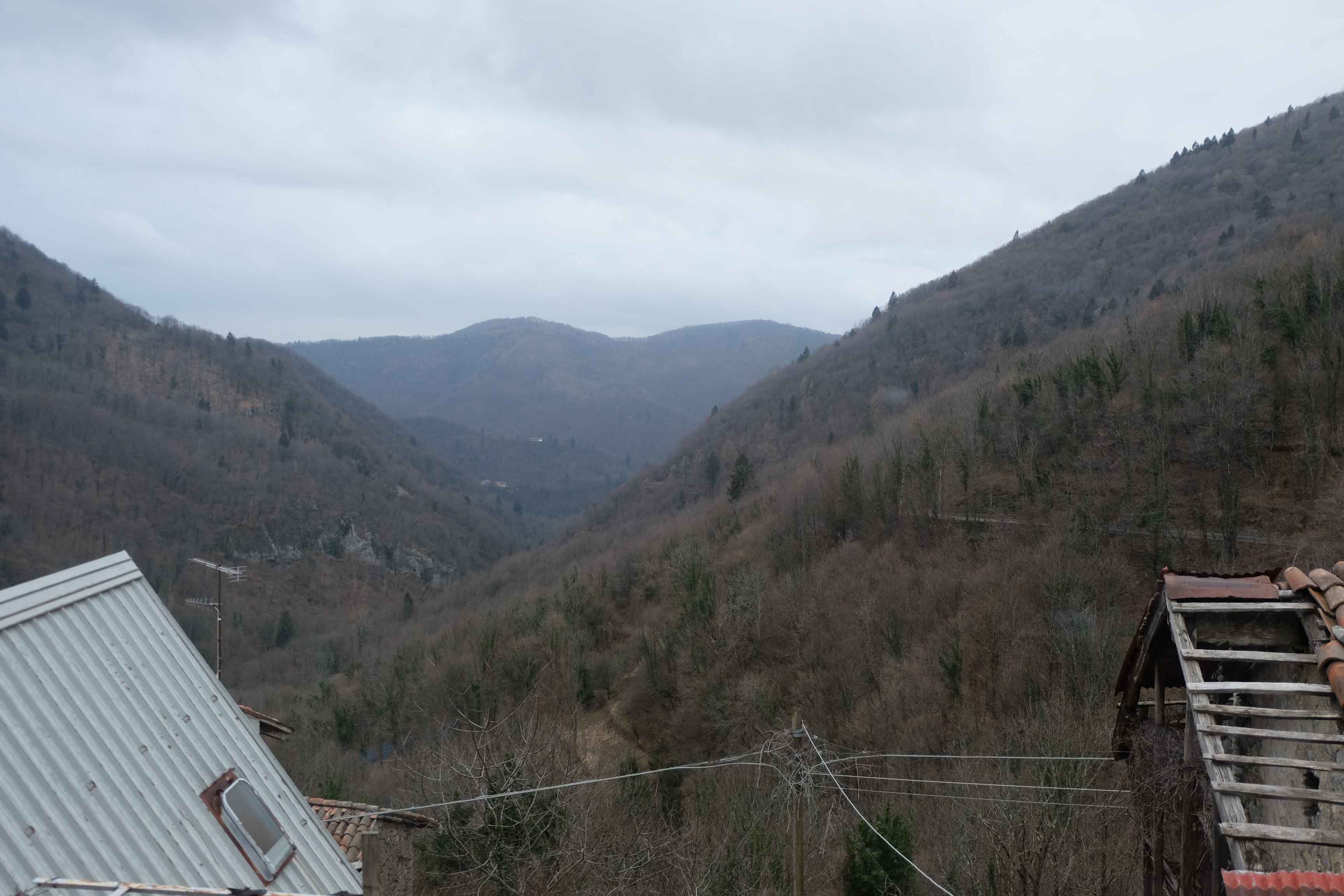 Il processo infinito di osservazione è analogo al processo infinito di conoscenza e di conoscenza del proprio essere.

"La grande e altisonante massima Conosci te stesso! mi è sempre parsa sospetta. […] L'uomo conosce se stesso nella sola misura in cui conosce il mondo, di cui ha coscienza soltanto in sé, come ha coscienza di sé soltanto in esso. Ogni nuovo oggetto, osservato bene, dischiude in noi un nuovo organo.[…] Perciò negli anni maturi, ho sempre attentamente osservato fino a che punto gli altri potessero conoscermi, per venire più in chiaro su me stesso e sulla mia natura, in loro e su di loro, come in altrettanti specchi.
Gli avversari li ignoro, perché non possono darmi alcun impulso creativo, mentre è proprio questo che conta nella vita. Dagli amici, invece, mi lascio tanto condizionare quanto spingere all'infinito, mi specchio in loro con sincera fiducia di trarne alimento e profitto."

Goethe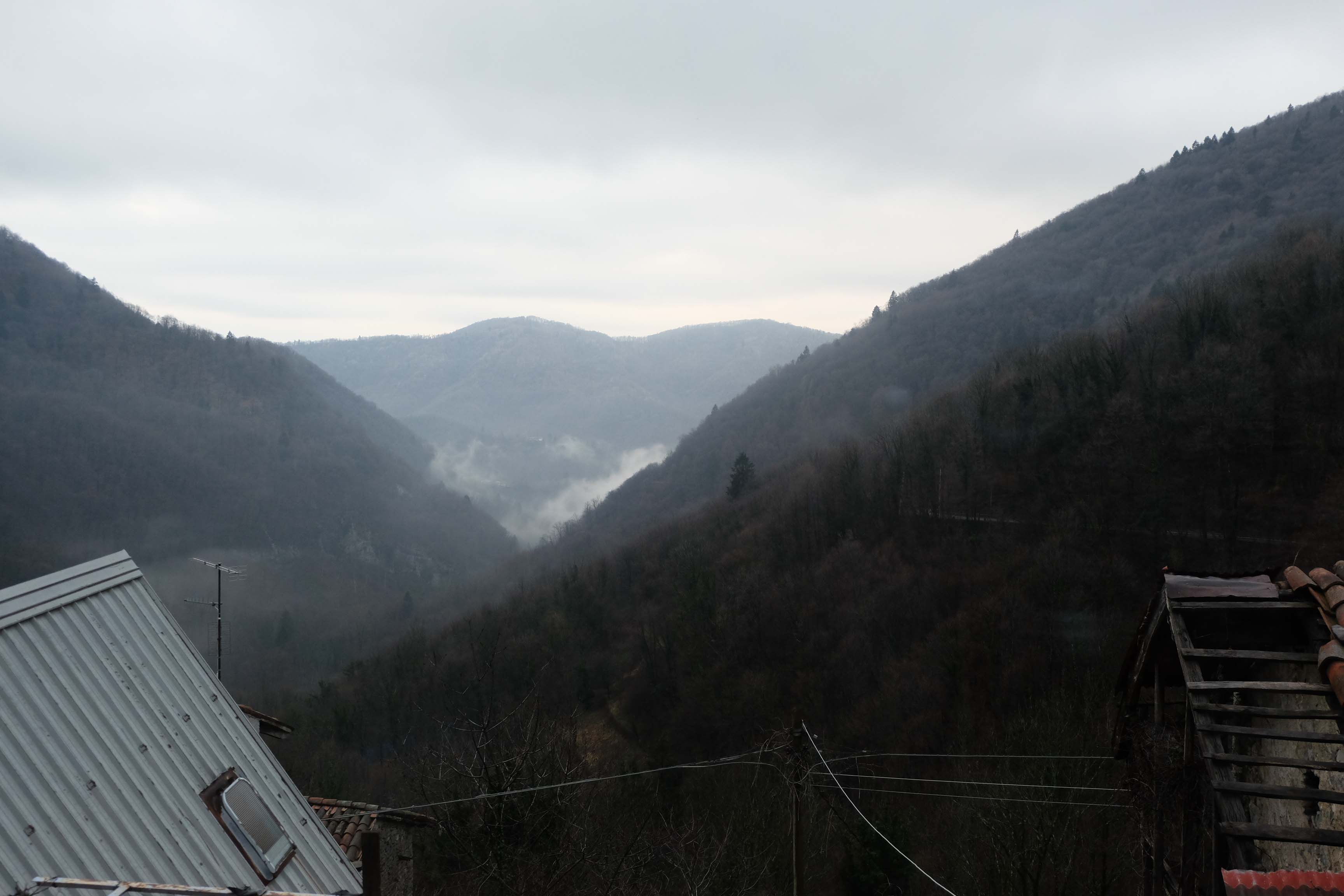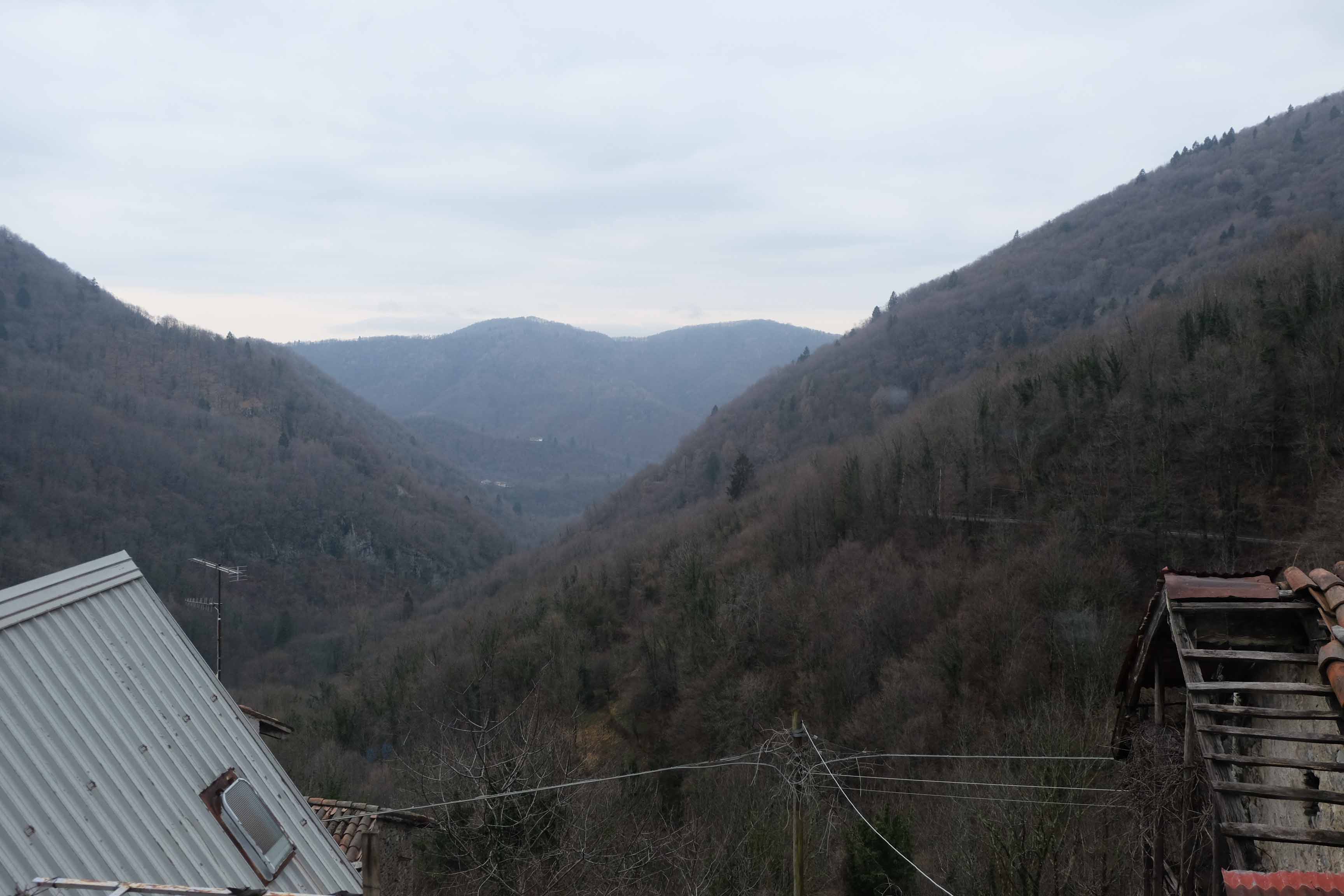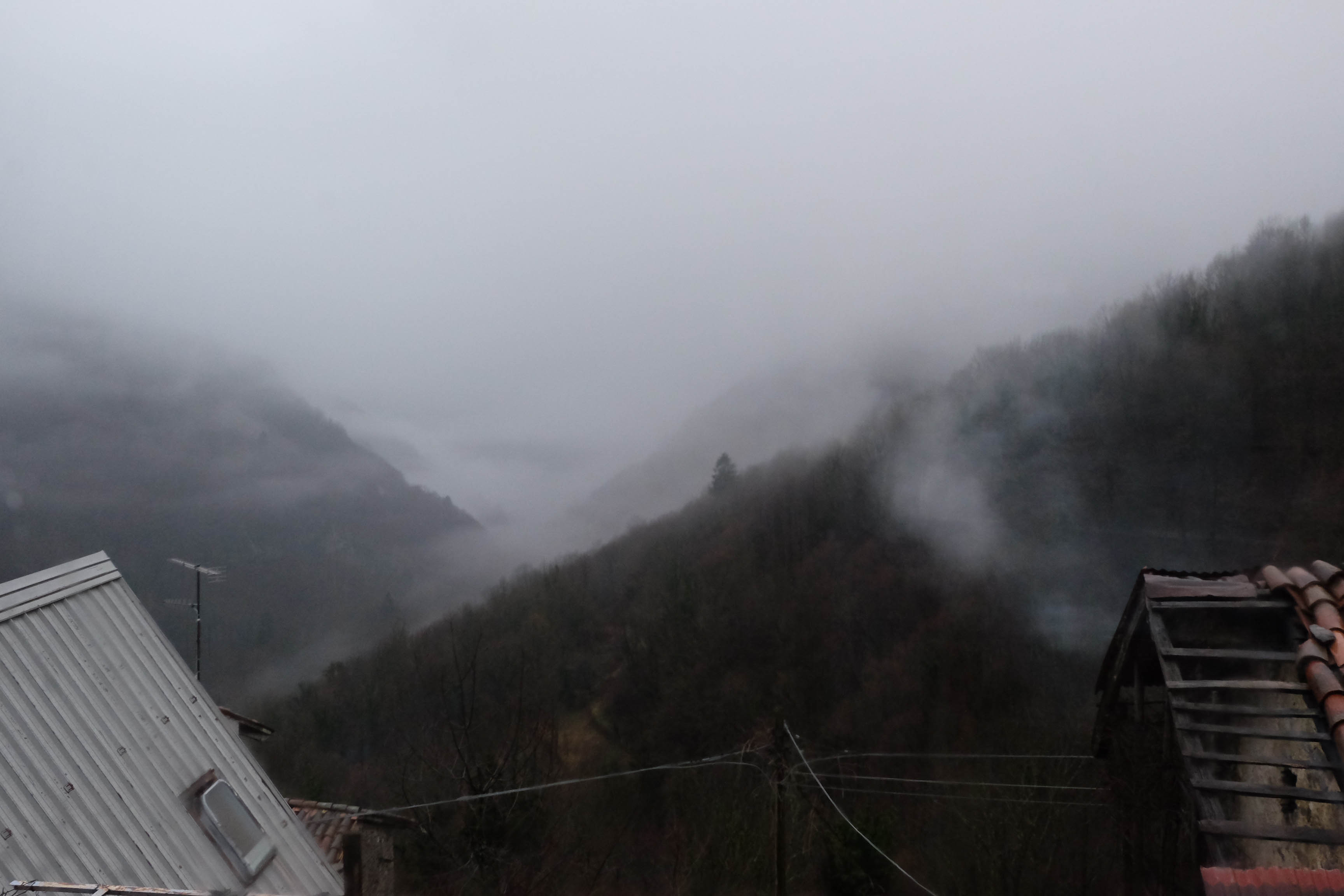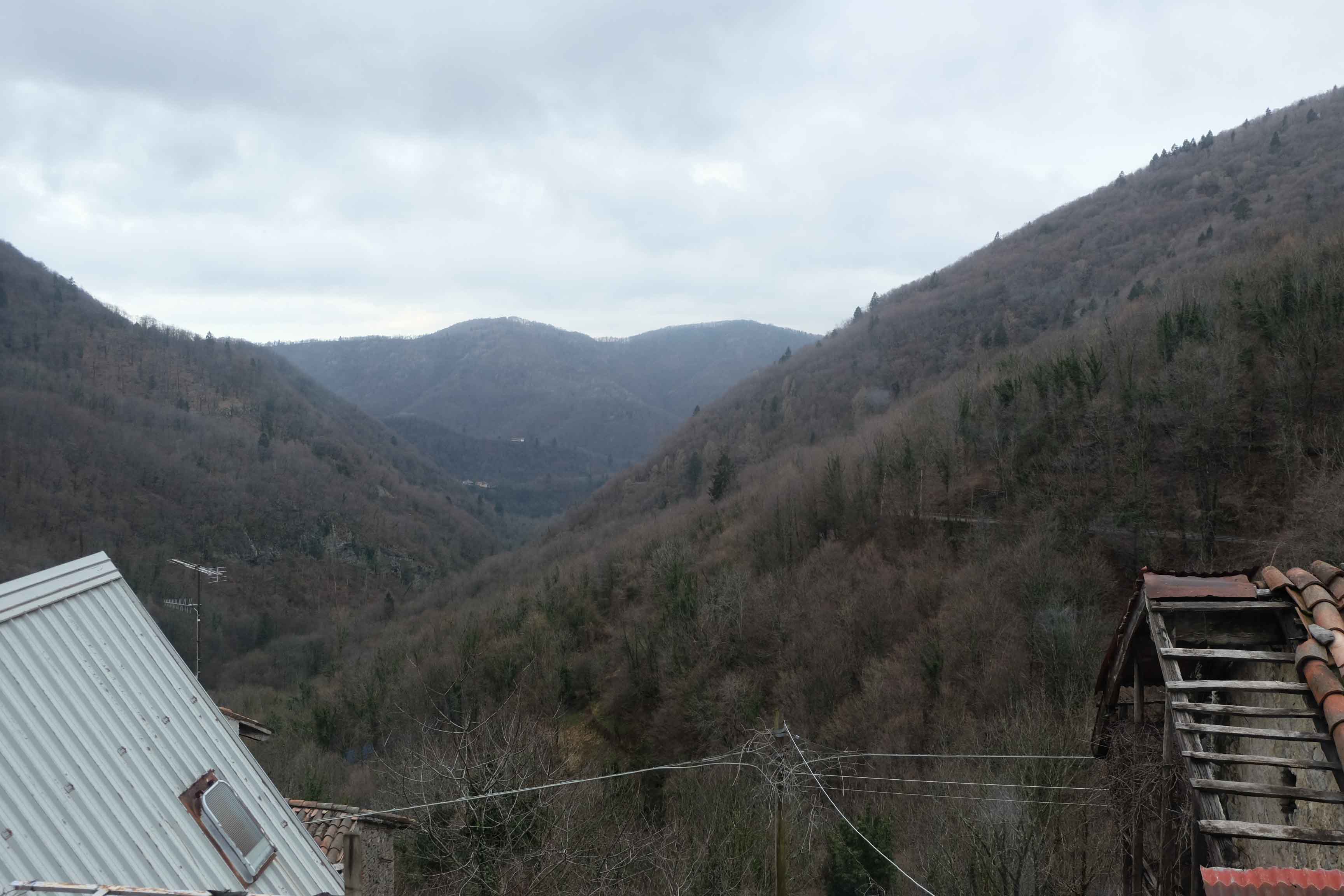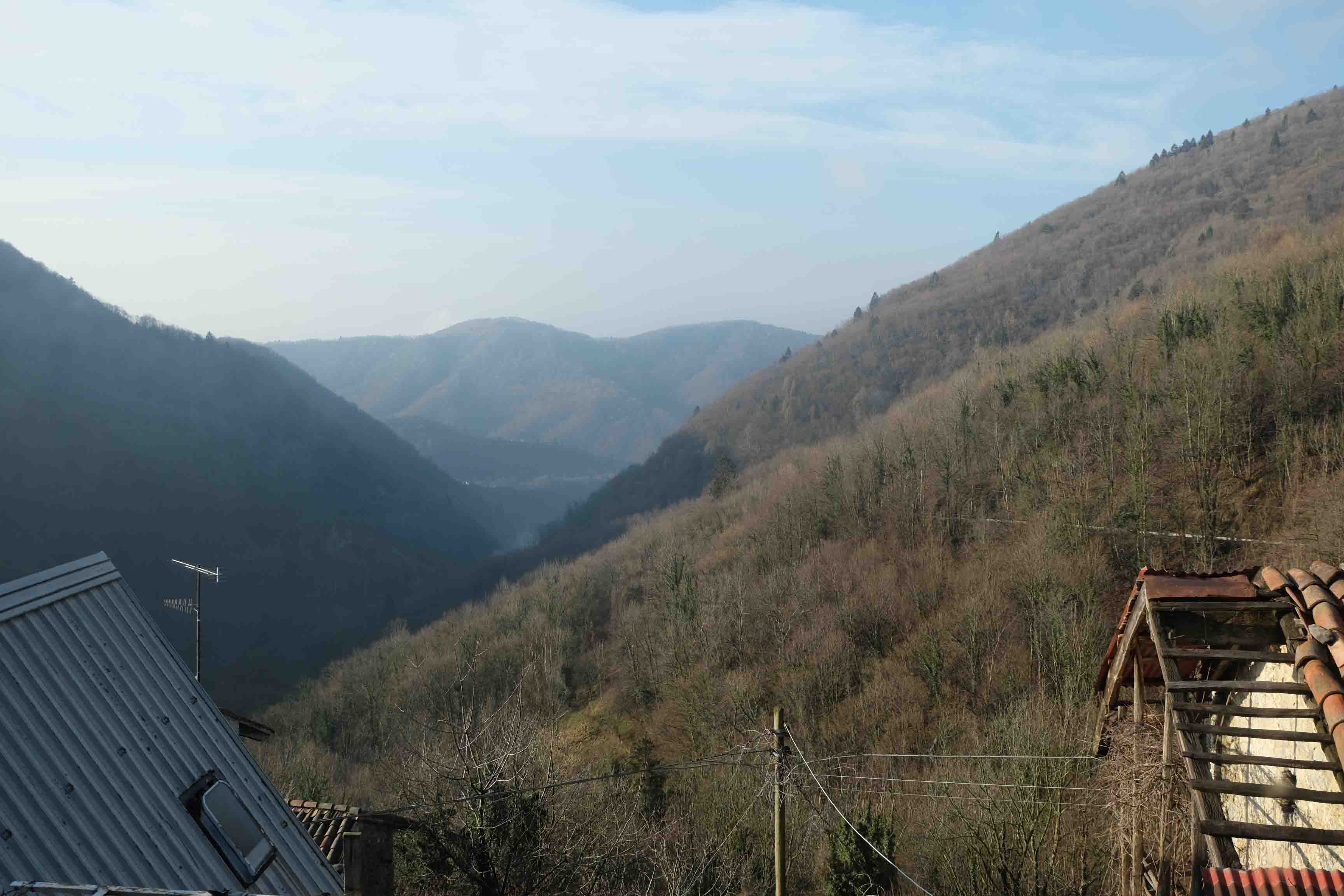 C'è una differenza tra vedere e vedere, che gli occhi della mente e gli occhi del corpo devono operare in un'incessante e vivente connessione, perché altrimenti si corre il rischio di vedere e tuttavia non trattenere ciò che si vede.

Goethe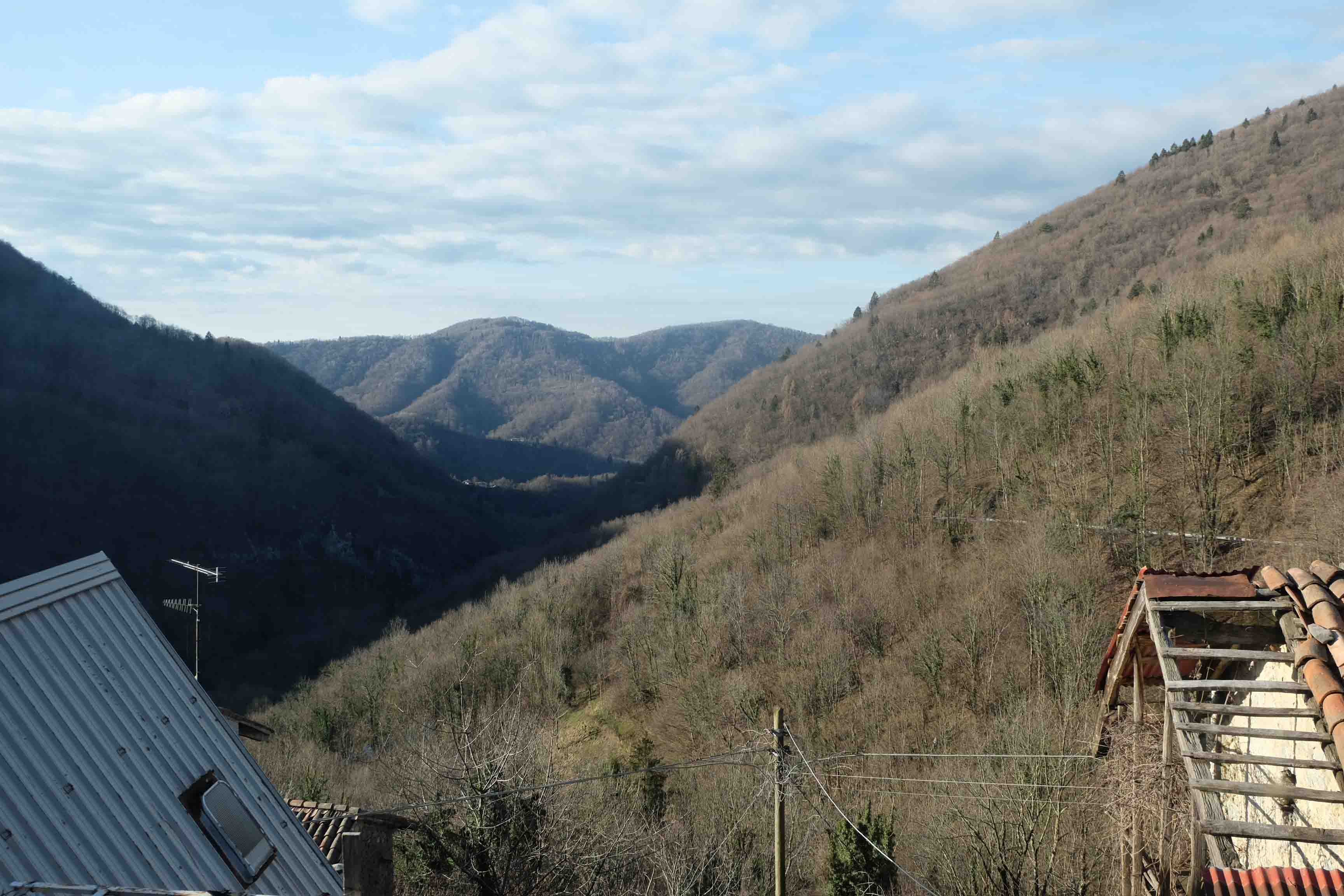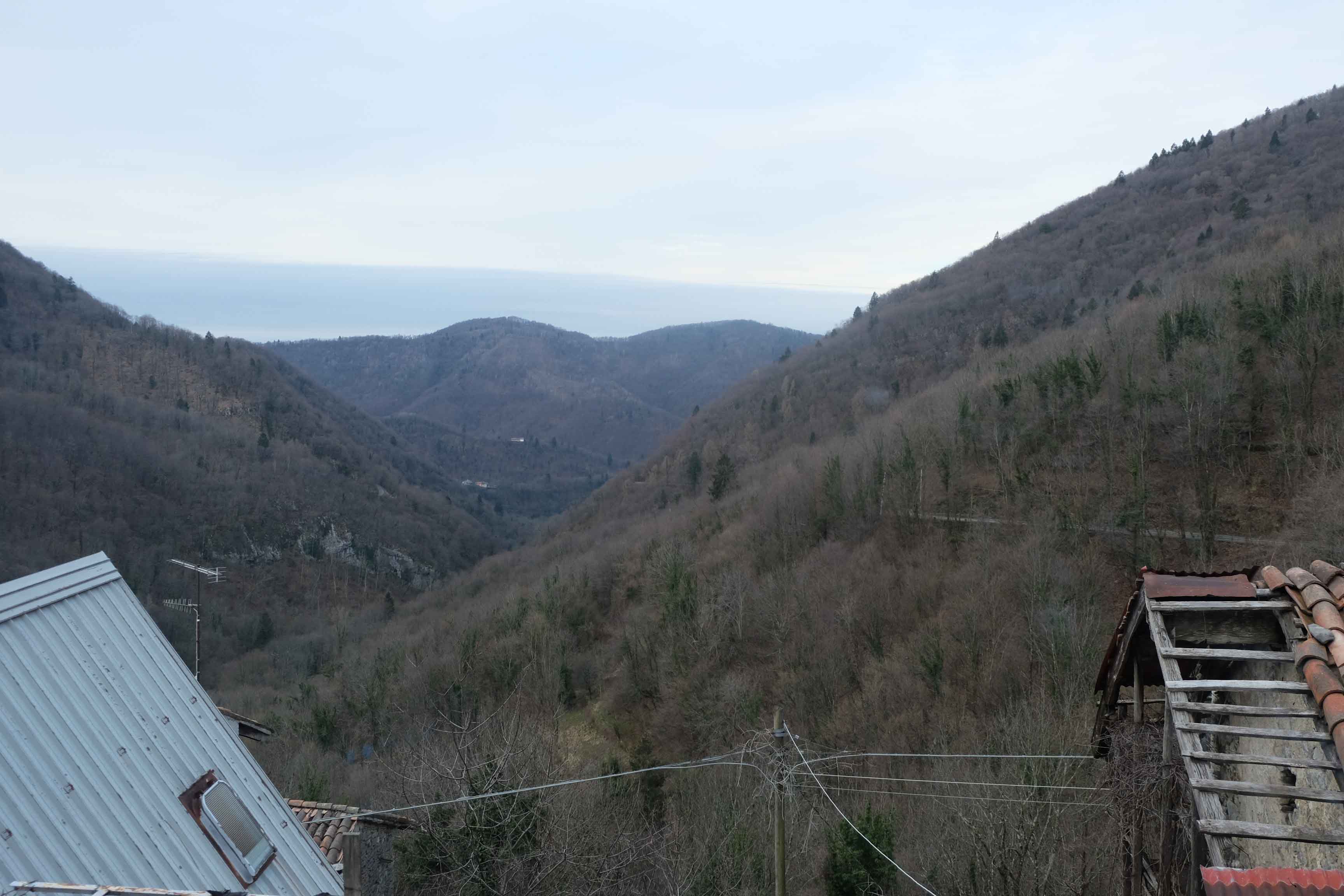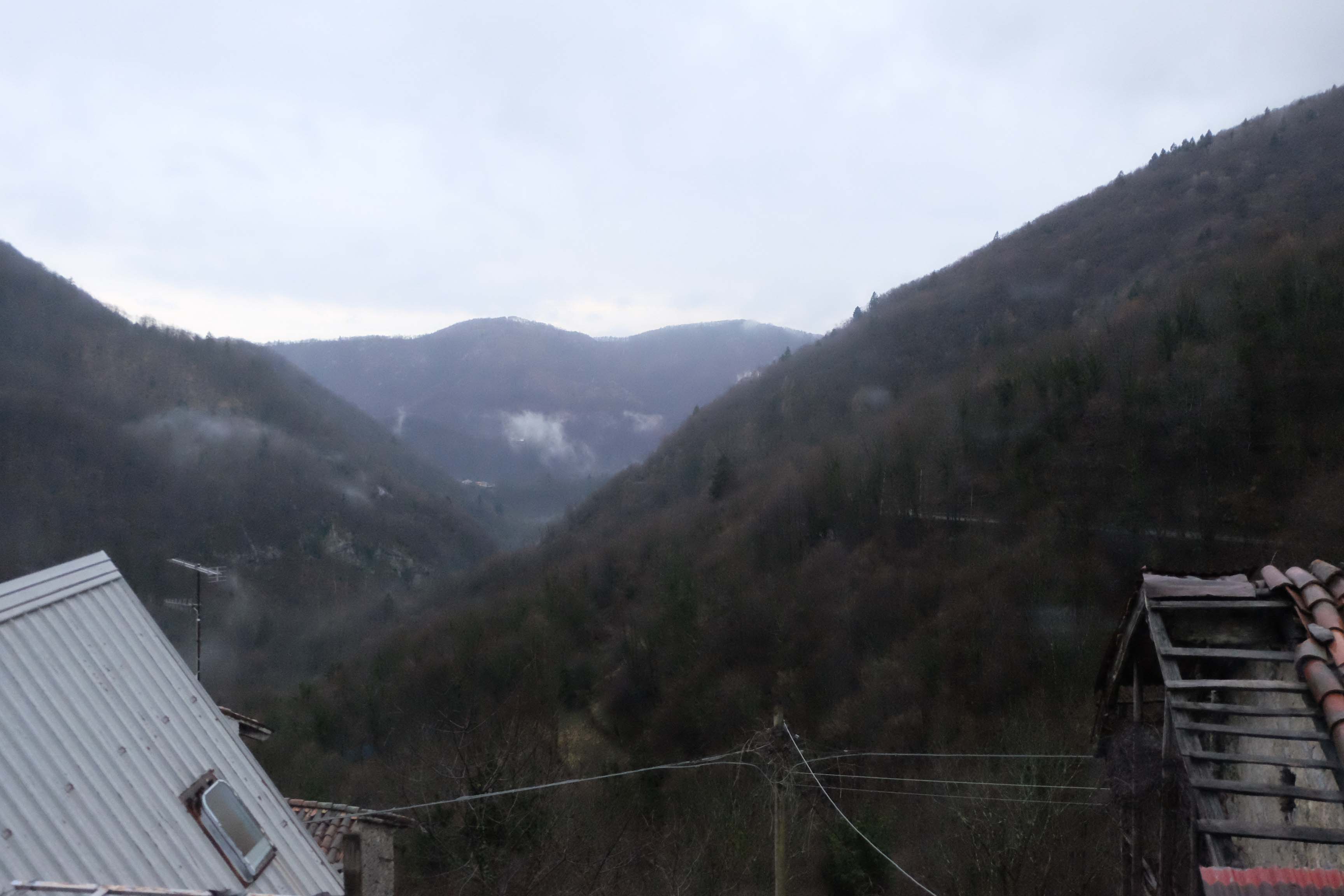 La bellezza è perfezione con libertà

Un animale deve essere pienamente organizzato; ma perché ci sia anche esteriormente un'impressione di bellezza bisogna che, oltre alla soddisfazione del bisogno, gli rimangano la forza e la capacità di compiere atti liberi e, per così dire, senza scopo.
Pensiamo alla talpa la cui struttura permette un numero limitato di azioni che la rendono informe.
[…] Credo quindi di poter dire: chiamiamo bello un essere perfettamente organizzato quando la sua vista ci fa pensare che gli sia concesso, appena lo voglia, un uso libero e multiforme di tutte le sue membra; ecco perché la più alta sensazione di bellezza è legata alla sensazione di fiducia e di speranza.

Goethe